Transport Packaging Case Studies
As a Total Packaging Management solutions company, it is our goal to deliver the right solution at the right time. In meeting this goal, we strive to keep costs down and continue to build brand loyalty and customer satisfaction.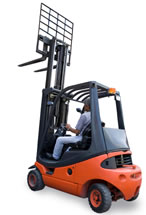 By leveraging our nearly 90 years of industry experience, The Nelson Company provides the infrastructure for companies to manage their packaging more effectively with new and existing product and service solutions.
We supply products for the steel, paper, chemical, automotive and other manufacturing and distribution industries. Our customers rely on The Nelson Company to deliver the most innovative products and solutions.
Our systems-based transport packaging solutions are designed to meet the evolving needs of our packaging management customers and our success is based on being an innovative and dependable supplier as demonstrated below:
Formica Corporation
The Nelson Company assisted Formica Corporation with engineering challenges. We converted Formica's 2-way pallet to a 4-way pallet without compromising the integrity and performance of the pallet. Although Formica's pallets are rather long, Nelson was able to come up with a creative solution that met Formica's specific needs and the needs of their customers.