Packaging Design and Analysis
The Nelson Company offers a comprehensive Packaging Management Program designed to integrate your entire packaging process into a full life-cycle solution, encompassing every aspect of a complete Transport Packaging System.
Elements of a Transport Packaging System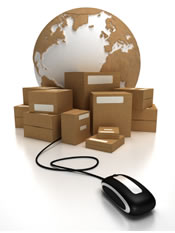 Our systems-based approach to transport packaging examines all of the elements affecting transport packaging costs. The main elements of a transport packaging system are:
the product being shipped
the primary and secondary packaging
the interface (pallet or platform)
the conditions under which the material will be handled
Integrating these systems into a unified solution provides a tremendous opportunity for improvement.
Integrated Packaging Systems
Most existing systems have been designed on a component by component basis. The packaging was developed to protect the product. The pallet was designed to carry the package. And the material handling equipment was most likely designed without any specific considerations for the pallet being utilized.
Cost savings opportunities can be found in virtually every transport packaging system when the interactions between the elements of the system (product, packaging, pallet, material handling equipment) are fully understood.
Packaging Management Program
(Lowest Annual Cost for Packaging)
Optimized Supply Program for New Packaging
Audit of Individual Plant Requirements, Packaging Specifications and Analysis of Waste Stream
Optimize Unit Load Design and Develop Proposal for the Supply of New Packaging
Audit Current Suppliers
Introduce New Supplier / Partners if Necessary
Apply Cost Effective Sourcing
Redesign: Standardization
Re-Allocation of Supply: Consolidated Billing and Payment
Inventory Control: Improved Transportation Logistics
Reverse Distribution
Managed Return of Reusable Packaging
Integrated into Current Purchasing System
Waste Management
Return Packaging Back to Suppliers for Reuse and Recycle
The Nelson Company is ready to apply our decades of experience to your packaging systems. Contact Nelson Company now to see how we can improve your current process, resulting in greater efficiency, cost-savings, and an improved bottom-line.