The Nelson Technical Center
When the abilities of The Nelson Technical Center are combined with The Nelson Company's product solutions and the reverse distribution systems of Nelson-ART, companies across the globe will come to realize that this is one of the greatest total packaging system/unit load offerings ever made available.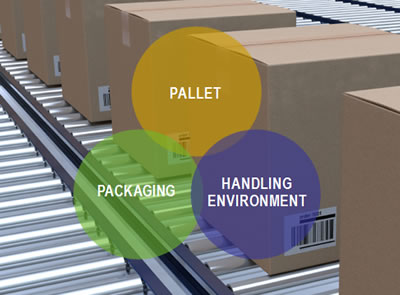 Managing Pallet and Unit Load Design
The Nelson Technical Center is focused on the three key elements of the packaging system - the pallet, the packaging, and the material handling environment.
The Nelson Technical Center understands how these three elements must work together in order to achieve the lowest total cost for packaging and the least amount of product damage.
Through this systems approach, The Nelson Technical Center provides companies with the tools that they need to design new packaging systems, improve current packaging systems, all while enhancing sustainability.
For more information, please visit NelsonTechCenter.com. You can also call the Tech Center at (443) 649-1049 or email us.