Crates and Containers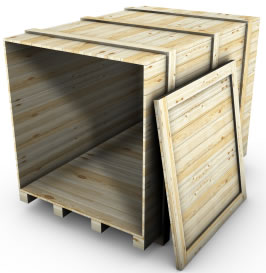 Containers are a common form of transport packaging and are often referred to as crates, packs or boxes.
In most cases, a container consists of a pallet-type base, rigid or collapsible sides, and may have a lid or top.
Containers can be manufactured from hardwood and softwood lumber, plywood, OSB, corrugated, plastic or metal. Our easy-to-assemble clip crates save time and money.
Crates Offer High Levels of Protection
Containers are most widely used for shipping sensitive parts that require high levels of protection, for bulk parts, flowables, and for parts that require easy removal. Containers may or may not have interior dunnage.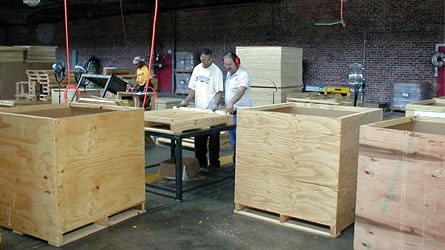 Regardless of your application, The Nelson Company can provide recommendations, designs, and costing for a wide variety of container options.
Wooden Boxes and Crates - Hardwood and Plywood
Metal Containers - Steel, Stainless Steel and Aluminum
Single, Double & Triple-Wall Fiberboard
Multi-Wall Corrugated Containers
Custom Crates Fabricated to Specifications