A Uniquely Different Container Pallet
Use the Bulk Bag Plastic Pallet as a unit base and as a divider for block stacking.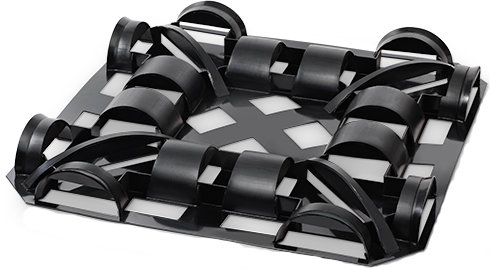 Use Less Space
Safely double-stack big bags when loaded or nest them to take up less space when empty.
Handle with Ease
Lightweight plastic is consistently dimensionally accurate for easier handling.
Sail through Customs
Skip costly sirex treatment or impregnation and enjoy problem-free overseas shipping.
Super Sack® Handling
Fuel costs, transport fees, warehousing - it all adds up.
How well is your Super Sack® pallet system working for you? If you already double stack, you know the value of maximizing space - both in the warehouse and on the truck. But, what about when those pallets are empty.
The Bulk Bag Pallet has a nesting height of just 2.5". Imagine the savings when you fit twice the pallets in the same amount of space as traditional pallets.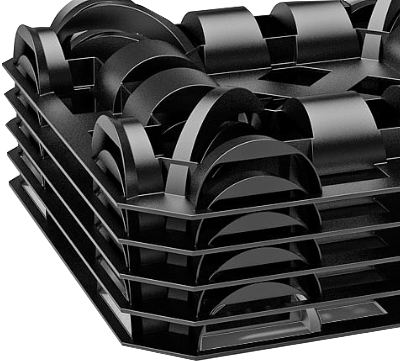 Less Damage to Bags
You may never look at transporting food additives, polymers, fertilizers, sand, feed, pharmaceuticals or other hard-to-handle granular materials the same way again.
Four-Way Tunnel System
The 4-way tunnel system means forklift tines are less likely to damage your flexible intermediate bulk containers (FIBC). The sturdy plastic loops also make it easier to separate stacked sacks. The design works equally well with conveyor systems.
43x43 Square
This airfreight-friendly square container pallet is offered in a 43x43 size. These dimensions are universally recognized as the standard for exporting granular and chemical product to Asia in Super Sack bulk bags.
Best of all, the Bulk Bag Pallet is affordable too. Try one out today.