Experts in Custom Pallet and Crate Design
The Nelson Technical Center is staffed with wood science specialists and packaging engineers with the experience to solve complex packaging challenges.

Wooden Pallets
Even the smallest design change can make a big difference in savings.

Wooden Crates
Designing everything from heavy-duty cargo crates to DIY clip crates.

Plastic Pallets
Many of our custom pallets have gone on to become standard designs.
Custom Design is in the Details
Your product needs to arrive in perfect condition. Our team of experienced engineers can design a custom-fit solution that combines our expertise in pallet and unit load design with one-way or returnable protection.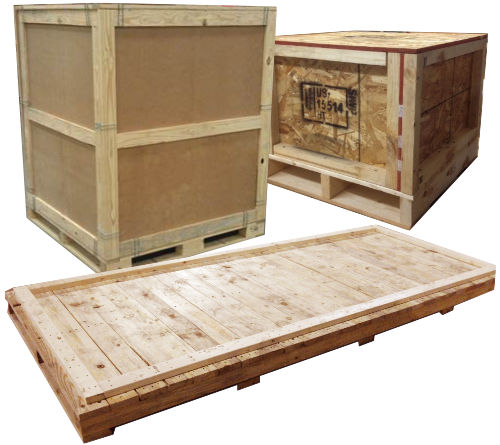 We use our knowledge to design superior performance.
Research & Analysis
To make sure no detail is ever overlooked, our custom pallet design process starts with an extensive review and understanding of your product, the material handling systems involved and downstream distribution.
Custom Design
As a licensed user of the NWPCA Pallet Design System™ (PDS), we combine unit load expertise with computer-aided design to deliver our proposed improvements.
Construction
Using our own manufacturing facilities or a trusted pallet builder in our network, your plastic pallet, wooden pallet or crate will be crafted to our custom specifications.
Small Run Custom Plastic Pallets
One-piece injection molding plastic pallets may have high minimum quantity requirements. Ask us about custom-cutting plastic pallets and alternative construction methods using plastic and composite materials.