Wooden Pallet Manufacturer
Custom is our Specialty
Bring us your biggest challenge and we'll build you a better wood pallet or crate.

Less Damage
Is damage to high-value products breaking the bank?

Fewer Accidents
Are pallet handling issues putting workers at risk?

Lower Freight
Could a different size pallet or crate reduce your LTL costs?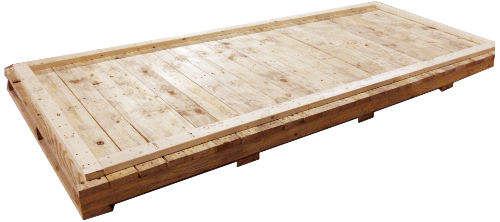 Pallet and Crate Manufacturing Done Right
Your product isn't ordinary. So why are you shipping it on an ordinary pallet? If you're not using the best wood pallet for the job, you're spending too much on costly and avoidable expenses.
Pallets
Skids
Cradles
Crates
Frames
Build a Better Wood Pallet
In-House Lumber
Our extensive in-house lumber inventory allows us to meet any volume requirement exactly when you need it.
Unit Load Experts
Our pallet design team includes the former Director of The Virginia Tech Center for Unit Load Design.
Pallet Software
The latest PDS software insures all of our pallets meet requirements for strength, durability and economy.
Modern Equipment
Automated machinery at our facilities minimizes labor to provide you with a lower overall pallet cost.
Local Facilities
Our eight manufacturing plants plus a network of trusted contract manufacturers means we can build pallets closer to you.
Truck Fleet
Company owned and contracted. Nelson has its own logistics group for dependable pallet delivery you can count on.