ORC-4840-FP-P3H5.1 Plastic Pallet
48x40 Stackable Rackable Plastic Pallet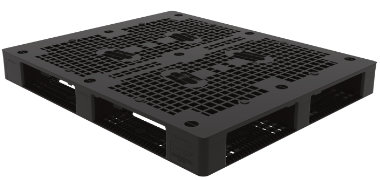 The ORC-4840-FP-P3H5.1 48x40 plastic pallet is stackable and rackable with an open top deck and 6 runner (cruciform perimeter) bottom base.
At a glance:
New Arrival
Plastic (HDPP)
New
48x40 (Standard)
48x40x5.1 inch
30.0 lbs
30,000 lb static
3,000 lb dynamic
Open Deck
6 Runner Base
Rackable
Stackable
Warehouse
Multi-Trip
Captive
Export
Air Freight
Get a Price - ORC-4840-FP-P3H5.1
Pallet Features
New Arrival
Just entered into our lineup of quality plastic pallets, be one of the first to get the ORC-4840-FP-P3H5.1.
48x40 Inches
Also known as a GMA pallet the 48x40 dimensions of this pallet make it the most popular size of all industrial pallets in the US.
Standard US
Popularized by the Grocery Manufacturers Association the 48x40 dimensions of this pallet are standard in the US for most any use.
Open Deck
The ventilated top deck of this plastic pallet provides good airflow plus the open design works well when strapping product.
6 Runner Base
The cross-bottom cruciform base of the 6 runner ORC-4840-FP-P3H5.1 plastic pallet is a good match for block stacking.
Stackable
This plastic pallet has a strong 6 runner bottom deck for safe double stacking of multiple plastic pallets with product.
Rackable
This rackable plastic pallet works in warehouse racking systems by using support from the 6 runner style bottom deck.
New Pallet
Combining low weight with high strength makes new pallets more affordable than ever for better performance at a lower cost per trip.
Plastic Pallets
Plastic pallets like the ORC-4840-FP-P3H5.1 are lightweight and durable. Its uniform length and width provide ease of use and safety.
Food Grade
Place packaged foods and drinks on this food grade plastic pallet. The plastic design is easy to clean in the event of a break or spill.
Warehouse
The ORC-4840-FP-P3H5.1 is a plastic warehouse pallet designed for repeated use. Put it to the test in your warehouse.
Multi-Trip
Get more turns using the ORC-4840-FP-P3H5.1 multi-trip plastic pallet and easily win back startup costs with durable and reliable plastic.
In-House
Use the ORC-4840-FP-P3H5.1 captive plastic pallet in closed loops to satisfy in-house reusability requirements with the reliability of plastic.
Export
Choose this plastic export pallet for guaranteed acceptance at all ports without the hassles of delayed shipments or expired paperwork.
Air Freight
Save costs when shipping cargo via air with the ORC-4840-FP-P3H5.1 air freight plastic pallet. Perfect for single use and one-way air shipment.
Dynamic Load
Supporting 3,000 lbs of dynamic load when moved by a forklift or hand jack, this pallet works well in heavy duty applications.
---
ORC-4840-FP-P3H5.1 Plastic Pallet
Quick Facts
Condition

New

Material

High-Density Polypropylene

Size

48x40 (Standard US)

Dimensions

48x40x5.1 inch

Weight

30.0 lbs

Static Load

30,000 lbs

Dynamic Load

3,000 lbs

Pallets/Truck

600

Pallets/Stack

20

Top Deck

Open

Bottom Base

6 Runner - Perimeter+2 Cross
(cruciform perimeter base)
Special Features
Optional steel reinforcements in 40" direction allow for additional racking strength
Low profile 5.1" height optimized for double stacking in racks
Comfortable hand holds for easy manual handling
Flow-through design reduces contaminant spaces
Allows for safe double stacking
Easy-to-clean hygienic design
Suitable for packaged food items
(not approved for direct food contact)
Impervious to acids, fats, solvents and odors
Resists water absorption & bacteria growth
Inert to infestation, mold and mildew
Consistently dimensionally accurate
Exempt from ISPM 15 shipping regulations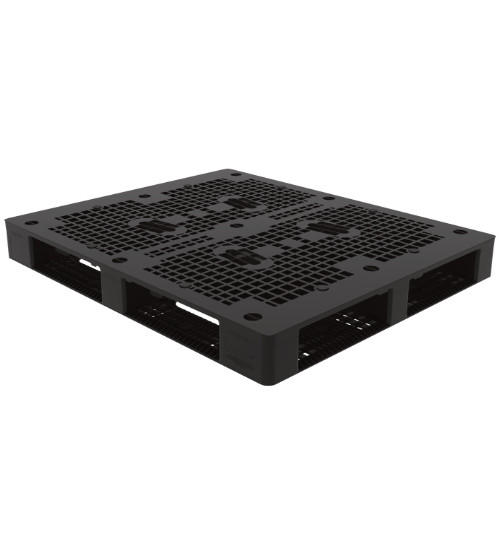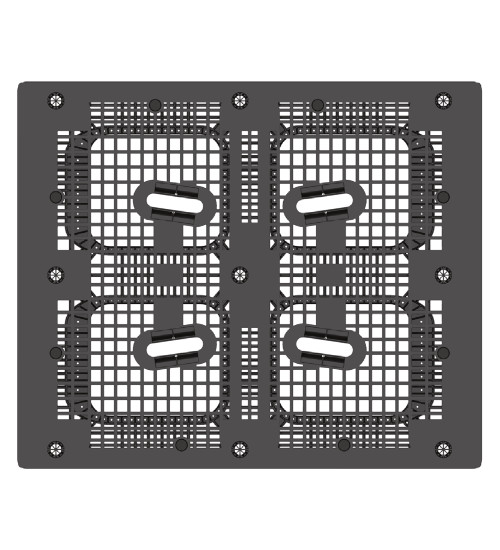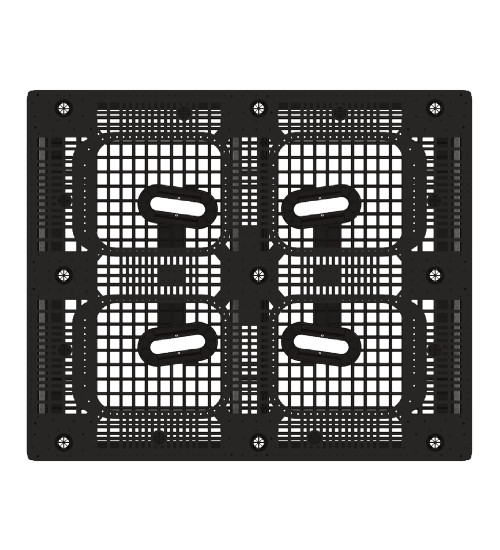 ORC-4840-FP-P3H5.1 Specifications
Notes & Availability
Our Latest - A New Arrival
In-Stock or Available
Weights & Measures
48x40 (Standard US)
48x40x5.1 inches
30.0 lbs
30,000 lb static load
3,000 lb dynamic load
600 per Truck
20 per Stack
TL (truckload) quantities are approximate and may vary by transport equipment or other factors.
Material
New Pallet
Plastic (HDPP)
High-Density Polypropylene
Recycled Material Option
Virgin Material Option
Color Options: Black, Gray/Custom*
Recycled*
*Custom colors and markings available in virgin material. (Minumum quantities required.)
Design
Rackable
Stackable
Open Top Deck
Options
Grommets
6 Runner - Perimeter+2 Cross
4-way Entry
Usage & Environment
Industrial Pallet
Multi-Trip
Captive
Export
ISPM-15 Exempt
Air Freight Friendly
Non-contact Food Grade
Pharmaceutical
Warehouse
Specs subject to change without notice. Provided for informational purposes only. Technical data are guideline values and may vary based on intended use, features, raw materials and environment. Nothing shall be construed as warranties or guarantees, express or implied, regarding products or their use, application, performance or otherwise.